Online Raffle
You now can support the flight online using PayPal or any major credit card.
Make a donation of $5 or more and be entered in the drawing to win an authentic vintage leather B-15 Flight Jacket from U.S. Wings.  The jacket is valued at $395 and will be awarded after the flight arrives at Wright Brothers Airport in Dayton, Ohio.
You do not have to be a pilot to wear the jacket, and it is not necessary to be present to win.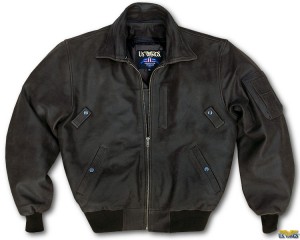 Every donation increases your chances.   Enter often, your donation will help to make this historic flight in the 75th Anniversary Year of the Piper Cub possible!
You can also now get a T-shirt + Win!