Download Airport Flyer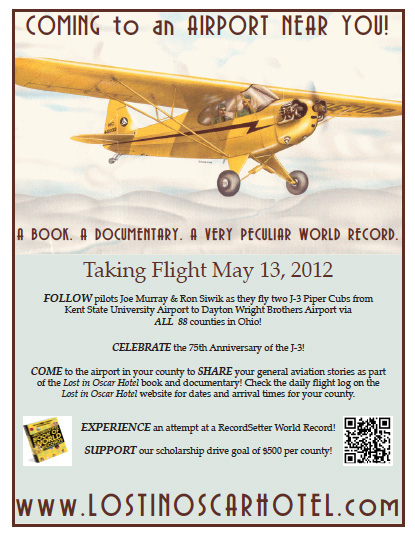 You may download a full color flyer and see the letter sent to our proposed landing sites here.  Please print and post on your public bulletin board to let folks know when we will arrive.
Download flyer and letter to print.
Download daily flight log with anticipated departure and arrival times/dates.
Download image of sectional chart and route.
Track the flight live across Ohio in real-time during daylight hours.
Pilots explore the detailed route here with SkyVector.