Record
First, longest and most peculiar  flight to Wright Brothers Airport in an antique aircraft.
The pilots must wait until the route is completed and reviewed by RecordSetter to learn if the flight will be acknowledged as one of its newest world records.  Recent conversations with our RecordSetter friends in New York suggest that shortening the record title to something simple to make it more quantitative and "challengeable"  will be a good thing.  We agree.  We are pretty sure that this will be it:
Fastest Time to Land a Piper Cub In All of Ohio's 88 Counties.
The flight will be tracked live on the Internet and recorded on video and a portable GPS carried inside the aircraft.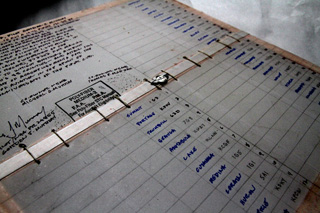 Joe Murray will carry a section of aircraft Polyfiber fabric on-board to be signed by a representative from every airport to certify each landing. Upon completion of the flight, the fabric will become part of the aircraft's historical record. In addition to the signatures, it will include this statement:
That on Sunday 13, May 2012, Pilot, Joe Murray of Kent, Ohio and Ron Siwik of Chagrin Falls, Ohio did attempt to fly two 1946 Piper J3C-65 8F aircraft, FROM Andrew W. Paton Field in Kent, Ohio TO Dayton, Ohio Wright Brothers Field VIA consecutive landings in all counties of Ohio, conveying themselves slightly more than 26 hours aloft over a distance of 1,670 miles. In so doing, they may claim ownership of the World Record for making the First Flight to Wright Brothers Airport via all of Ohio's 88 counties— and attain this most peculiar of accomplishments for the Birthplace of Aviation in the spirit of the 75th Anniversary of the Piper Cub.